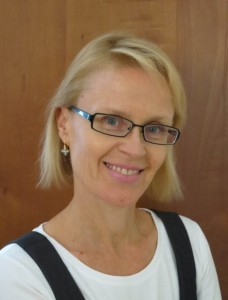 About Michelle Avedissian
Michelle Avedissian is a degree qualified Naturopath, Nutritionist, Herbalist and Registered Nurse. She obtained her Advanced Diploma of Naturopathy, Advanced Diploma of Nutritional Medicine and Diplomas of Herbal Medicine and Homoeopathy through Nature Care College and her Bachelor of Health Science (Complementary Medicine) through Charles Sturt University. Michelle is also a member of the Australian Traditional Medicine Society www.atms.com.au.
After looking into the professions of psychology and nursing, Michelle turned her hand to advertising. It was this step that led her to Naturopathy. The stress of the corporate world found her turning to nutrition and natural therapies to resolve some of the effects of that stress. The bright idea of helping others in the field of natural therapies then came to her! It blended beautifully her interest in people and medicine, and her interest in nutrition and natural therapies!
Michelle has not looked back since and has run her busy practice since 2000. Over the years Michelle has helped her patients to regain their vitality, enjoyment of life and achieve optimum health. Using natural medicines, Michelle prescribes remedies specific for each patient – a truly individual and holistic approach.
Michelle has a special interest in:
* Weight loss 
* Immune system disorders 
* Fatigue, low energy, Chronic Fatigue Syndrome
* Blood sugar disorders
* Women's hormonal disorders 
* Stress related disorders, anxiety and depression 
* Digestive disorders
* Skins disorders
* Thyroid gland disorders
* Anti-ageing medicine
* Cancer Support
* Wellness and Detox programs
With a wealth of experience and a true passion for natural medicine and seeing her clients gain optimum health, Michelle would love to help you with your health concern.  Call her on (02) 9453 0779.